PETER SJÖDIN & JON EKELUND NILSSON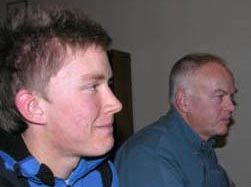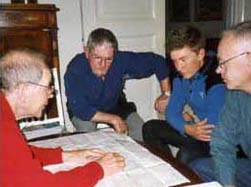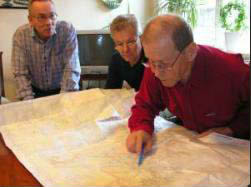 Carts and maps are scrutinised for each paddler as far as they didn't paddle together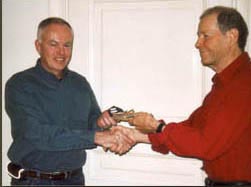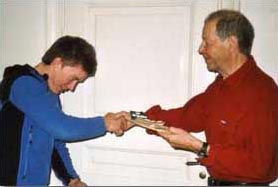 The paddlers are given the souvenir-kayak by Jim.

Jon and Peter didn't start together but met some times before they decided to paddle together all way to goal.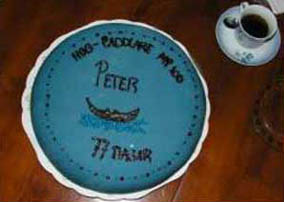 The 100-tart 2007 celebrating Peter Sjödin — he became the 100th person to conquer HBB.


BENGT LARSSON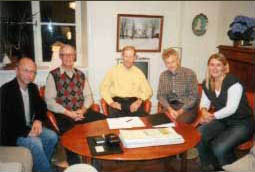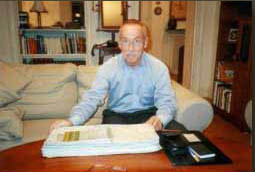 Bengt Larsson who often is the photographer was himself in frot of the jury after his fifth HBB-paddling with a considerable lot of maps.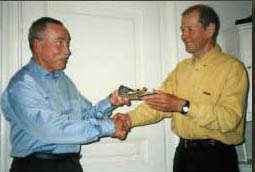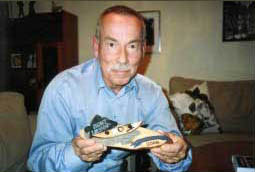 Bengt is given his miniature-kayak and proudly show it ...
... before his achievement was noticed with the black tart mentioned above - just as nice as usual according to witnesses with nice taste.



OSCAR CELSING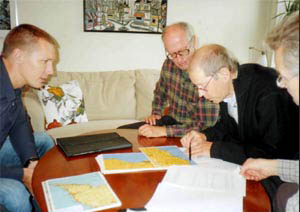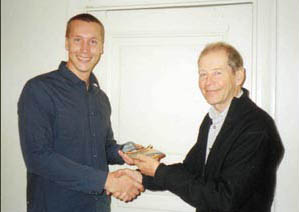 Oscar paddled HBB and was supported by his common-law wife Frida who just gave birth to their son Hugo just after the day Oscar reached the goal.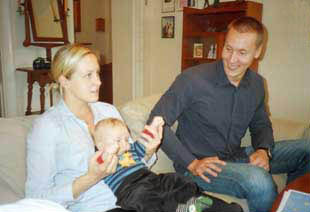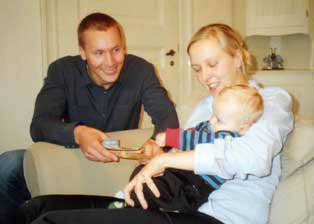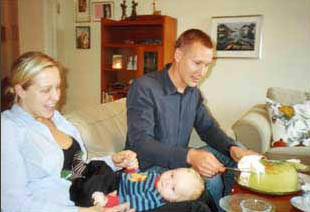 The family Celsing - Frida with their son Hugo and 'father' Oscar.
The cake that was served was probably the first Hugo has seen. We congratulate to the birth and are looking forward to a coming paddler in Hugo and at the same time greet Oscar to his paddling.



JOHANNA DAVIDSSON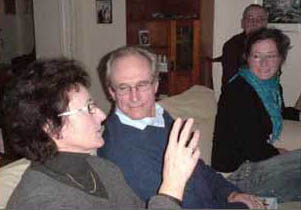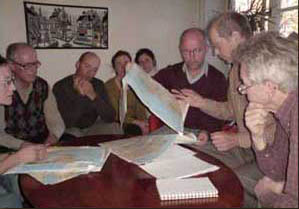 This meeting was held for Johanna. She was accomplished by parents and sisters and friendly dog. Also the jury was well represented.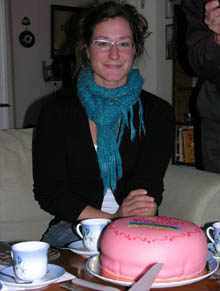 Johanna had paddled HBB and continued with the Finnish Blue/White Ribbon which she also fulfilled. This was noticed with a nice tart.

As a memory of this meeting Jim Danielsson was next year presented with an appreciated chairman's gavel in shape of a kayak.
See more about this occasion




Links to the years:
2009 | 2009 Special | 2010 | 2011 | 2012 | 2013 | 2014 | 2015 | 2016 | 2018 | 2019 | 2020